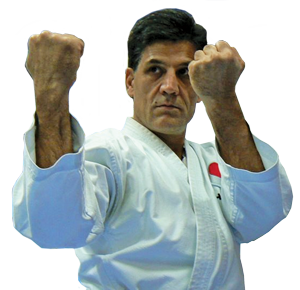 Due to the fire at ANI School Hall class location and times have changed - please see Announcements page.
The Shotokan Karate Institute of New Zealand is a traditional Shotokan Karate club led by internationally recognised instructor Sensei Shahab, 7th Dan Black Belt certified by the Karatenomichi World Federation and over 35 years experience.
Shotokan Karate Institute of New Zealand provides beginner as well as advanced level karate classes. There are NO joining fees and the first two lessons are free for children (under 16 years old).
If you or your child want to learn real karate then look no further.
Join us
No joining fees, first 2 lessons FREE for children, no special clothing required
Beginners to black belts welcome

Visit our classes or phone 021 255 4713 for more information